For so long, Apple didn't seem to think that having the ability to record our iPhone screens was important. It is only now, with iOS 12, that they have seen fit to provide us with a screen recorder, but it may be a case of too little, too late. While there are plenty of screen recorder apps in the iOS app store, most offer very little in the way of features and Cydia has long been the go-to store for all our needs. One of the most downloaded screen recorder apps from Cydia was AirShou and now anyone can download it, regardless of whether they can jailbreak or not.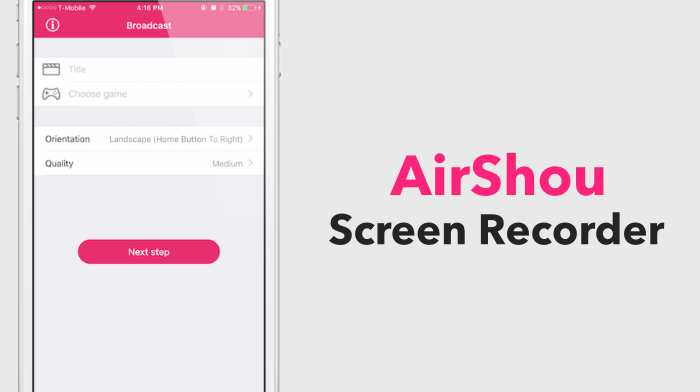 Compatible Devices :
AirShou is fully compatible with all the following devices on iOS 7 through to iOS 12. For those on iOS 9 or above, the app has been given a few extra features and a new design:
iPhone
iPad
iPad Air
iPad Mini
iPad Pro
How to Download AirShou :
Downloading AirShou isn't a case of going to the iOS app store because Apple won't allow it in , most likely because it originally came from Cydia. It is, however, quite simple to download and even easier to use, one of the most intuitive screen recorders there is. The link below provides you with all the information you need about AirShou and how to download it . Download AirShou from this URL
What is AirShou ?
AirShou is an incredibly popular screen recorder app that has plenty of features to tempt any user. At one time, Cydia was the only place to get AirShou from but, after a while, the developers pulled it from Cydia to update it , for some reason, it never came back, forcing users to find another alternative. Now AirShou is back; it has been redeveloped with new few features, support for all iOS devices and you don't need to jailbreak to download it anymore, either. That means more people can benefit from what AirShou has to offer, features like these.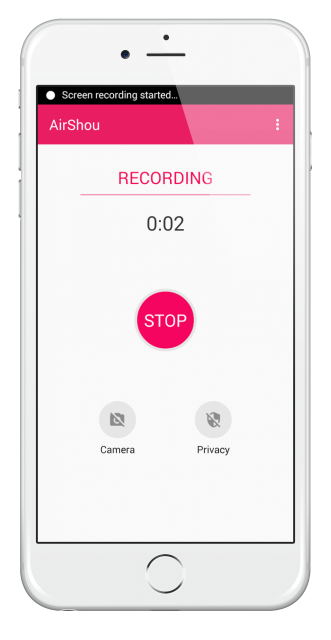 AirShou Features :
AirShou has plenty of useful features to it, including:
It is easy to download
Simple, intuitive app, with one-touch on-screen controls for starting and stopping video recording
AirShou is only a small app, albeit a powerful one, that takes little space on your device and also doesn't use much in the way of memory or processor resources either , this makes it one of the most efficient screen recorder apps
You can use AirShou for anything , a screen capture, recording game progress, how-to videos, presentations, anything that you want to record for yourself or to share with others
You can use AirShou to record video in 1080p at up to 60fps 
You have the option of adding stereo audio, very high quality
There is no need to jailbreak your device to use AirShou
Compatible with all iOS devices from iOS 7 and above
AirShou Alternatives :
AirShou is a top choice for people who want a full range of screen recording features. Because there is no need to jailbreak, and because it has support for all devices on so many iOS versions, many more people can use it. It's free to download and use so give it a go and don't forget to tell us what you think of it. For more update,s you can follow us on Facebook.
SaveSave