Cydia or Sileo, which one do you prefer? Sileo is an alternative to Cydia that is now being included as the package manager in the latest jailbreaks. In terms of aesthetics, there's no arguing that it looks more modern. But Cydia holds a special place some people's hearts, and it's hard to give that up even if Sileo does look better. Well, now there's a tweak that can make Cydia look just that little bit more up to date and it's called Cyder.

Even better. It's free
What is Cyder?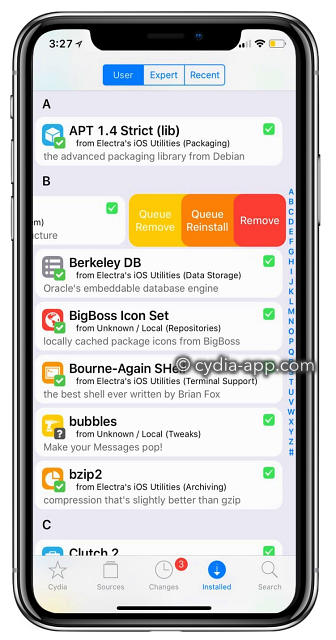 Cyder jailbreak tweak was brought to us by an iOS developer called CreatureSurvive ( Twitter ). What it gives us is a whole heap of features to make Cydia look more modern, and it uses Cydia Substrate. Of course, this does mean it will only work on the pre A12 devices as the newer iPhones and iPads all use Sileo, but if you are using an older device with Cydia, it is worth a look. And it has some neat features.
Let's dive in
App Features:
Cyder brings users several decent features to modernize how Cydia looks:
Pull to Refresh
More modern looking table cells
Copy and Share sources
Integrated Bookmarks
Notched handsets get a fixed layout
Ability to swipe on a package with options to Remove, Queue Install, and Queue Remove
Ability to bulk-add sources
While all these features do give Cydia a fresher look, don't expect the interface to change – it will still look like Cydia.
Interested?
Then let's see how to download it
Download Cyder Tweak:
This requires you to add a new package to Cydia, which isn't difficult to do.
Open Cydia > Sources
Tap on Edit > Add
Now type the following URL for the new source – https://creaturecoding.com/repo
Tap on Add Source and wait
When it's done, go into the new source, find Cyder and download it as you would any Cydia tweak.
And we're done
If you use Cydia, give Cyder a go. It is in beta so it may be a bit buggy, but you know how to delete a Cydia tweak if needed.
Follow us on our Facebook page for more Cydia tips.