Fed up with typing your password to unlock your iPhone 4? Want Face Recognition instead? Then you can have it, with an app called RecognizeMe.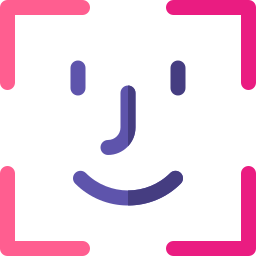 What's the catch?
There are two small catches. First, RecognizeMe is a jailbreak app so you will need to install Cydia first. Second, it isn't free. It costs $6.99 but that's a small price to pay for such a cool and useful feature.
How does it work?
Rather than tapping in your password, RecognizeMe will use your FaceTime camera to scan your face and verify that you are the owner of the device. First, you must train the app to recognize you; if it cannot recognize the face, it will revert to your password; this keeps your device secure from unauthorized access.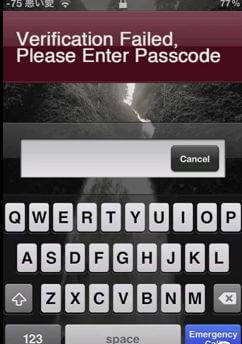 Want to know more?
Keep reading to find out how to download this cool app.
Download RecognizeMe:
First things first, your device must be FaceTime-enabled – it won't work otherwise. Second, you need to jailbreak your device. Check out our Cydia page for details of all current jailbreaks and download instructions:
Once you have jailbroken your device successfully:
Open Cydia
Tap Search and type in RecognizeMe
The app is in the BigBoss repository so it will be easily found
Select the correct result and tap it
Make your payment and the app will be ready to download.
Be aware
RecognizeMe is NOT a replacement for your passcode lock; it is just an alternative. The tweak can be added or removed at any time from your jailbroken device. As a piece of good news, it also works well in areas of low light and excessive light.
How to Use:
This is really very simple
Once RecognizeMe is installed, open the app and tap on Face Training
The app will use your front camera to scan your face
It will then create a number of Face Sets. Do the training session in as many different light conditions as you can for more accuracy – low-light, normal, excessive, etc.
Tap the app Settings and set your security threshold. Currently, you can choose from Not Secure, Barely Secure, Fairly Secure and Very Secure
The app is set up and ready to use. Press your Sleep button and lock the screen – you must have Passcode Lock enabled
Launch your home screen and you will be asked to input your passcode or use RecognizeMe
Tap the blank face, top right of the screen, and the scanner will open
Face the camera, ensuring a clear view of your face, and let it scan.
Pretty cool isn't it?
Do try using it in medium-bright and bright conditions only. If you use it in low-light, set your security level as Medium, about 50%, to minimize failures. If the scanner cannot read your face, it will ask for your passcode.
Ready to try it?
Download RecognizeMe on your jailbroken device and give it a go. Tell us if you run into any trouble with the app and we'll do our best to fix it for you.
Follow us on Facebook for more cool tips.