Is your iPhone running slow? There are several reasons why this could be, but most people notice it after updating their firmware to a brand new version. Loads of extra features, larger updates, it all adds up to make older devices agonizingly slow.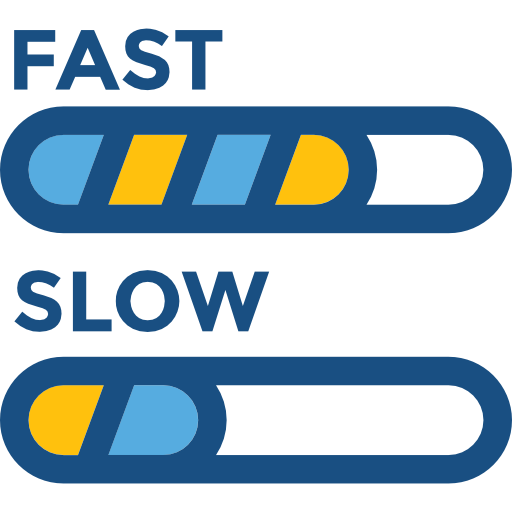 How to Fix a Slow iPhone:
Work through these methods one at a time:
Method 1: Fresh Restore
Sometimes, an OTA update of the firmware is responsible for slowing your iPhone down so restore it using iTunes.
Make sure iTunes is up to date
Download the IPSW for your iOS firmware from https://ipsw.me
On your device, open Settings > iCloud > Find my iPhone and disable it
Connect your iPhone to your computer and open iTunes
Hold SHIFT or ALT key down and click Restore in iTunes
Find your IPSW, click it and click Install
Wait; iTunes will restore your device
Method 2: Disable Spotlight and Siri Suggestions
Open Settings > General
Tap Spotlight Search
Disable Siri Suggestions and toggle off all apps
Method 3: Reduce Motion
Open Settings > General
Tap Accessibility
Tap on the toggle to enable Reduce Motion
Method 4: Delete Keyboards You Don't Use
Open Settings > General
Tap Keyboard and then Keyboards
Swipe left on any keyboard you don't need to delete it
Method 5: Disable Siri
If you really don't use Siri all that much, it's better to disable it
Open Settings > General
Tap Siri and disable it
Method 6: Disable Automatic Updates
Open Settings > App and iTunes Store
Find Automatic Updates and disable everything
Method 7: Clear Safari Website Data and Cache
You will not need to do this is you opt to restore your iPhone using iTunes:
Open Settings > Safari
Tap on Clear History and Website Data
With any luck you now have a super speedy iPhone; at least one of these should have worked.
Note:
It may be that your iPhone is just too old and can't handle the new update. In the first instance, contact Apple Care to see what they have to say.
Drop us a line in the comments, tell us what worked for you, and follow us on Facebook for more useful tips and tricks.