WhatsApp is one of the most popular messaging apps with over a billion users every month. But sometimes it can be irritating, especially when all media files are automatically downloaded – images, videos, GIFs, audio files and more. Not only do these fill up your Gallery and your music player, but they also take up quite a bit of storage space too, not to mention data.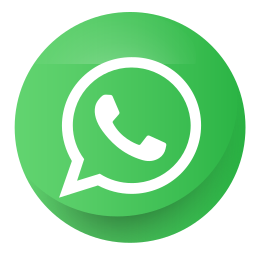 Did you know that you can stop this happening?
Here's how.
How to Stop WhatsApp Auto-Downloading Media Files:
There are two ways to do this – one for iOS and one for Android:
Method 1: iOS Devices like iPhone
This is done in the Settings app:
Launch WhatsApp on your iPhone or iPad
Go to the bottom right of the screen and tap on Settings
Tap on Data and Storage Use
At the top of the menu, you will see an option for Media Auto-Download
Tap on Never for Photos, Audio, Videos, and Documents
Now you will only get the files you want manually downloaded on your device and you can also stop videos and photos showing up on your Camera Roll:
In WhatsApp, go int Setting again
Tap on Chats
Tap to open the menu for Save to Camera Roll and disable it
Now, all the pictures you get sent will no longer be saved to your Camera Roll and taking your Photo Stream syncing over.
Method 2: Android
With Android, there is a simple switch for this:
Launch WhatsApp on your Android device and make sure you are on the main windows where your Chats show up
Go to the top-right of the screen and tap the three dots
Tap on Settings > Chat Settings
Tap Media Auto-Download and three options will appear – Cellular Data, Wi-Fi, and Roaming.
Tap on each one in turn and disable the auto-download option by unchecking the options for Images, Video, and Audio
Stopping images from being automatically downloaded does save you on storage space, data, etc. but it does mean that you will need to download them all manually. If you find your self doing this for every image that gets sent to you, you may just as well leave things as they are.
Do let us know if this helps in the comments section below.