Are you looking for a way to modify part of your Android operating system iOS users can do this with a jailbreak but Android users don't have that option. Now though, you can use an app called Xposed Installer.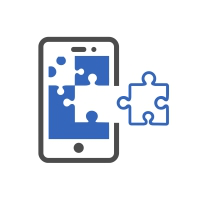 Check this out
Xposed Installer allows you to choose and install individual modules, depending on what you want to change. These modules do not interfere with any .apk ad that means you can delete them as quickly as you install them.
Even better
All Android versions are supported, and Xposed Installer is entirely free
What's the story?
Xposed Installer Features:
Xposed app provides users with plenty of useful features:
Simple to install and use
It's free
Plenty of modules to choose from
No changes made to any .apk
Easy to deactivate a module
Plenty of configuration options, including changing your keyboard color
Make changes to specific app permissions
Built-in YouTube viewer and PIP video player
4G/LTE Indicator
3Dot menu for all apps
Plenty more features
How cool is all that!
Compatible Android Versions:
The Installer app works on all Android versions:
Xposed Installer APK Download:
Downloading the Xposed Installer APK is quite simple, but you must follow the steps very carefully. Start by backing up your data – this is important!
Ready?
This is in two parts so make sure you complete part 1 before moving on:
Installing Xposed Framework:
The framework is going to give you root access to your Android operating system so you can install the modules. While it is compatible with all Android versions, it is best if you are on v4.0 Ice Cream Sandwich or above. Before you start, you must root your device and then you can follow these instructions.
Let's get started
Download the Xposed Installer APK from the button above
Download Xposed Installer Framework and sideload the .apk onto your Android device
Go to your App Drawer, find Xposed Installer and launch it
Tap on Framework>Install and then wait – the installation might take a couple of minutes
When the Superuser Request message appears, accept it – you can't go on if you don't
Let the framework install and then click OK on the popup message
Tap Reboot and wait; when your device has rebooted all the changes will be in place
Now you can start on the modules
We're not done yet
How to Install Xposed Installer Modules:
The modules below are available for each Android version:
Ice Cream Sandwich
Jelly Bean
KitKat
Lollipop
Marshmallow
Nougat
Oreo
Android P
Now you can download the modules that provide you with the functionality you want. Follow these steps CAREFULLY
Launch Xposed Installer and tap Downloads
A list of the modules will load, each with a description of what it does
Choose your module and tap it
More information about the module appears; read it and then go to the bottom of the page
Tap on Download and wait
Tap Install on the popup message
When the installation has finished, the module must be activated. Tap the notification message that appears (telling you the module isn't active), and Modules will open
Tap the checkbox beside the module name to activate it – you would also disable a module here too and, if you tap the module name you go to the Settings where you can tweak things
It's that simple
But wait, there's more
How to Delete Xposed Installer:
While Xposed Installer is a decent app, you might decide that you don't want it. If you keep getting error messages, sometimes the best way to fix them is to delete and then reinstall the app. Check out the tutorial below on how to remove Xposed Installer.
Unlock the screen on your Android device
Going through your home screen or your App Drawer, open your Android Settings app
Tap the option for Apps or Applications – which one depends on the version of Android you are running
You will now see all the apps installed on your device listed – look through the list for Xposed Installer and tap on it
Tap the Uninstall button and wait for the process to finish
Close Settings and Xposed Installer will be removed from your Android device
This tends to solve most issues that arise with the Xposed Installer, and you can reinstall the app very quickly.
A word of caution
Xposed app is going to prove very popular with Android users but, should you fail to follow the instructions carefully, you could find that a few problems arise with your Android device. It may even lock your device up, and you will need to reformat it.
Deleting modules or deactivating them is very simple so if any do give you a headache, remove them.
Over to you
Give Xposed Installer a try and let us know your thoughts. Follow us on Facebook for more Android tips and tricks.