Anyone who has been jailbreaking their iPhone or iPad for some time will already know that one tweak you can't live without is called Activator. For those concerned that it won't support their iOS version, fear not; or many others, opening up the doors to the vast Cydia library.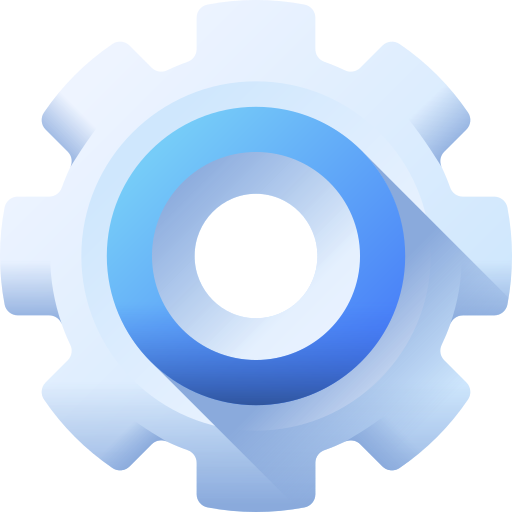 The Activator can easily be installed through Cydia, but first, you need to add a new repository:
Open Cydia and tap on Manage Sources
Tap Edit > Add and type this URL into the box – http://rpetri.ch/repo
Tap on Add Source and wait. Once the source has been added, you can use it to download Activator.
How to Install Activator on iPhone:
Open Cydia on your device
Tap on Changes
Tap the Refresh button – the top left of your screen
Wait while the list of sources refreshes
Search for Activator using the Cydia search facility or open the BigBoss repo and download it from there
Tap on Install – top right of the screen – and the package will install to your device.
Activator for iOS:
Activator for iOS supports the iPhone, the iPad and the iPod Touch with a jailbreak. Developed by Ryan Petrich, one of the most active tweak developers, Activator allows you to choose and set up certain swipe gestures for changing the brightness of your screen. You can also set gestures that will launch a specific app, and it works as the backbone to many other tweaks. Other things that you can set up gestures for with Activator include: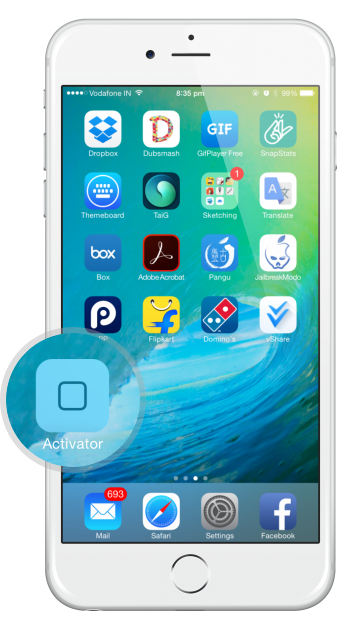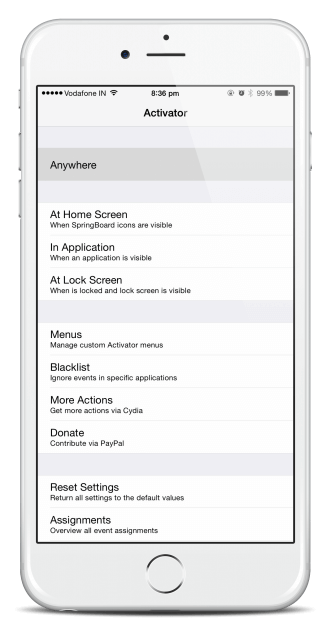 Respring your device instantly with a double-press of the home button
Save your battery by creating custom events
Use the volume buttons for flicking back and forth between music tracks
Compose an email quickly
Set specific toggles, like Wi-Fi, to turn on and off on schedule
Open your app switcher quickly
Disable or enable vibration when your device is unlocked or locked
Reduce your volume automatically when you attach headphones
Activator is an incredibly powerful tweak, bringing all kinds of functionality to your device, and the update has brought even more new features. It does require Cydia Substrate to work so make sure the jailbreak tool you use has this included – it has been missing from previous utilities.
Tell us how you get on with Activator and follow us on Facebook for more Cydia news and updates.