Has your jailbreak gone wrong? Need to remove it for any reason? Deleting a jailbreak, regardless of which utility you use, is actually quite easy to do. There could be any number of reasons why you might want to do this, but the main ones are that you have a problem on your device that could be caused by the Sileo app or you just don't want it anymore. Either way, read on for all the details on how to remove it.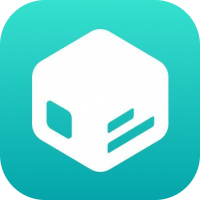 How to Delete Sileo:
Sileo is the alternative package manager to Cydia that is included in al the latest jailbreaks. Unlike Cydia, it has support for the newer devices and is proving a popular alternative. If you do need to remove it, there are three primary options – pick the one that suits your needs and follow these steps.
Method 1: Succession
Successions is a jailbreak tweak that will remove Sileo from your device without upsetting the iOS version you are currently on. This makes it easier for you to jailbreak again in the future if you want to. You will need to add a repository to Sileo first:
Open Sileo and tap on Sources
Then tap on Edit > Add
Type in the repository URL – https://repo.dynastic.co
Tap Add Source and wait for it to be installed
Once you've done that, you can safely remove Sileo from your device.
Launch Sileo and search for Succession
Install it the way you do any tweak and then close Sileo
Tap the Succession icon on your home page
Tap Download Clean Filesystem and wait – the IPSW will be downloaded, and this can take a while
When you see the Download Completed message, tap the Prepare for Restore button in the Succession app
Tap on Erase iPhone
Now, when the process is done, your device will reboot. You will still be on the same iOS version as you were before.
Method 2: Restore iPhone or iPad using iTunes
Make sure iTunes is up to date on your device
Back up your date before you begin
Disable your passcode, Touch ID (if enabled) and Find my iPhone/iPad
Launch iTunes
Connect your device and if asked, type your passcode on your device
Click Yes when the Trust This Computer message pops up
Click on the Device Summary in iTunes for your device ( only if you have more than one device registered )
Click on Restore iPhone and then confirm by clicking Restore again
Wait; your device will be restored to the latest version and will reboot. Sileo will be gone.
Method 3: Restore from iTunes Backup
You should have backed your data up before you installed the jailbreak; this method will restore your device from that backup. Before you start, check that iTunes is up to date – open it click Help>Check for Updates and wait. If iTunes finds a newer version, it will guide you in updating.
Launch iTunes and connect your device
Type your passcode on your device and tap Yes on the Trust this Computer message ( if it appears )
Click the device summary for the device you connected
Click on Restore Backup and choose a backup from before Sileo was installed
Click the Restore button
Now wait while iTunes does its work
Do NOT disconnect your device otherwise the restore will fail and, if asked to, type your passcode on your device
When the restore is finished, your device will reboot, and you can disconnect it – the jailbreak is gone
If you need to remove Sileo from your device, either one of these methods will do it – which one you chose is down to you.
Let us know if you run into any problems and follow us on Facebook for more updates.