Do you need a credit card number but don't want to use your own? Lots of online services require one, even for free trials and we don't all want to be giving out our credit card numbers, not least to protect ourselves from hackers. There's an easy way around this.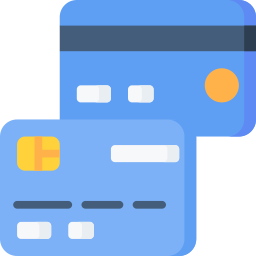 And it's Free. What's the story?
It's really very easy – you can get a free credit card number.
How Do You Get a Free Credit Card Number?
It's easier than you might think. Just use a reputable online service that will generate a free number for you to use. It works on an algorithm, and the generated number is a fake so you can't use it to actually purchase anything.
The number is generated in an accepted format that passes the checks made by computer systems – it has all the information required to look genuine and will work for those times when a free trial requires your card.
Crazy, right?
Let's see how it works.
Using a Credit Card Generator:
There are two reputable sources that you can use:
Pick your provider – Visa, American Express, etc.
Pick your data format – JSON is recommended
Pick the number of entries you require
Click Generate, and you will get a list of numbers of your chosen provider
And to check the numbers work:
Type in one of your generated numbers
Click on Click To Validate
The number is checked
See how easy it is?
A warning
We said earlier that these numbers could not be used for making purchases. They are not genuine numbers, and if you try to use them for fraudulent purchases, you could find yourself in a lot of trouble. Please only use them for signing up for free trials or for services that require a card but no payment.
Give it a go
Using the credit card generator, you can generate files with hundreds of card numbers in whatever format you choose – JSON, XML, CSV, and so on. Where you will find they don't work is if the website needs to validate the card. As they are not real, any validation will fail.
Do let us know how you get on, if it worked for you. There is an Android app that does something similar but, as of now nothing for iOS users.
Follow us on Facebook for more tips.