Do you find that your iPhone keeps restarting itself?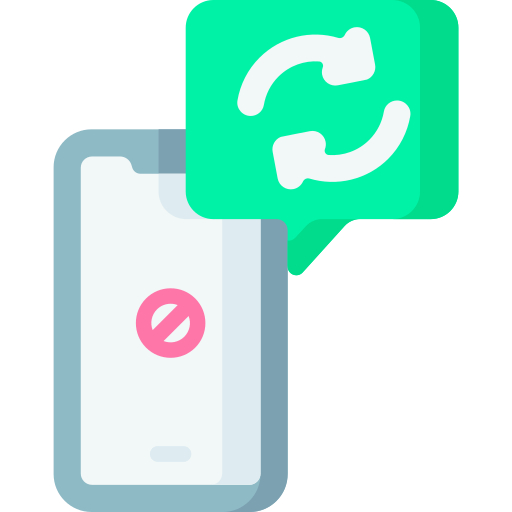 There are several reasons why this might happen; your battery could be on the way out, you may have a lot of features that take power running, or it could just be that you have too many junk files on your device. Luckily, we do have several solutions that you can try, all proven solutions, before you throw your iPhone in the bin or head to the store to get it repaired or replaced. As a quick note, it is worth remembering that you should only charge your device at ordinary temperatures; charging at extreme temperatures can affect the way your iPhone works.
How to Fix iPhone Keeps Rebooting or Restarting:
Start with the first solution and work your way through them until you find one that works for you. They won't all work for everyone, so be patient.
Method 1: Hard Reboot
The easiest thing is to force restart your iPhone.
Hold the Home button and the Power off button down at the same time
Continue holding for about 10 seconds until your device reboots. 
Note : On the iPhone 7/7 Plus, you need to press the Volume Down and the Power button simultaneously. On the iPhone X, 8 and 8 Plus, press the Volume up button and release it; repeat with Volume down and then press the Sleep/Wake button and hold it until you see the Apple logo
Method 2: Turn Off Features You Don't Use
Things like location tracking are constantly working and this can cause the device to overheat. The same goes with any other feature that you only use occasionally. The easiest thing is to turn them off and only enable them when you need them. Something else that will help is disabling background refresh:
Open Settings > General
Open Background App Refresh and disable it 
Never keep open apps on your device unless you need them immediately. Always close apps when you are done, you can open them again if you need them.
Method 3: Reset to Factory Settings
If neither of the above works then you should reset your device to factory. This will get rid of any login details and Wi-Fi details, so you will need to input these again. Do back your data up before you do this.
On your iPhone, open Settings > General
Go to Reset and tap on Reset all Settings  
This will reboot your iPhone to factory and you can start over.
Method 4: Update Your Apps
If you don't update your apps as and when an update is available, it can cause problems. Old apps use more power, they are slower to run and, eventually, they will become unresponsive.
Go to App Store > Updates 
Update each app that has an update available
Method 5: Remove Apps You No Longer Use
We are all guilty of having apps on our devices that we don't use, but we rarely remember to remove them. Not only will this boost your iPhone performance, it will also free up precious space. Go to the app store and uninstall the apps one by one or long press on the icon of one app and all of them will start wiggling. Tap the cross in the corner of each app and delete it.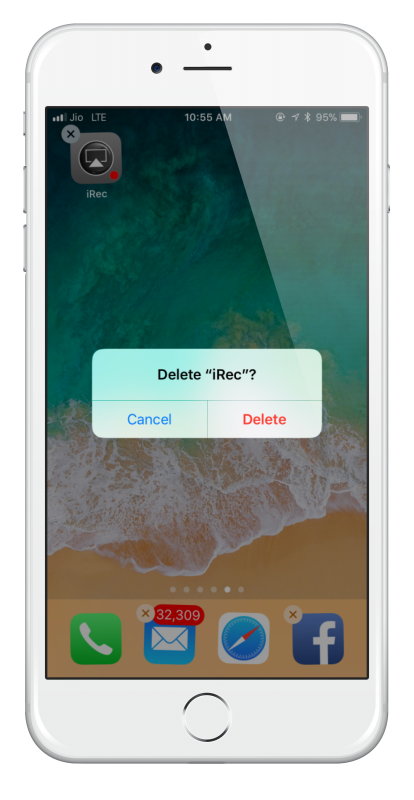 Method 6:  Remove Apps That Are Faulty
It doesn't matter how secure the iOS app store is; some faulty apps will make it through and, if you have one of these, it could be playing havoc with your iPhone. Thinks; did you download any apps before the problem started ?
Delete the app
Reboot your iPhone
Sync your iPhone with iTunes
Method 7: Update your Device
If nothing has worked yet, you may need to update your iPhone. If there is an update available, you will find it by opening Settings > General > Software Update
If, for some reason, you can't do this, you can use iTunes to restore your device but do back your data up first.
Connect your iPhone to your PC or Mac
Open iTunes
Click on Restore 
Choose an iTunes backup and leave your device to restore
Method 8: Replace Your Battery
This should be the last resort. A battery that is faulty or old may cause your device to reboot randomly. If you are on iOS 10.1.2 or later, you can check the health of your battery on your iPhone.
Open Settings > Battery 
If your iPhone is on or near 500 complete charge cycles, you may see a message telling you that your battery requires servicing. This message also appears for faulty batteries.
If you don't see the message, it isn't your battery; if you do and your device is under warranty, Apple will replace the battery free of charge. If it is out of warrant they will supply you with a new battery, at a cost of course.
Hopefully, one of these solutions has fixed your battery. If not, you may need to take it to an Apple store for repair. Let us know how you get on and follow us on Facebook for more news.