iOS 10 brought some incredible new features to the table and a good deal in the way of additional security, too; stock iOS features have seen useful and cool upgrades and overall enhancements to performance.

Update: Apple has released an alert that compels iPhone 5 users to upgrade to iOS 10.3.4 by Nov 3, 2019, to continue using its services. You can find the download links for the update below.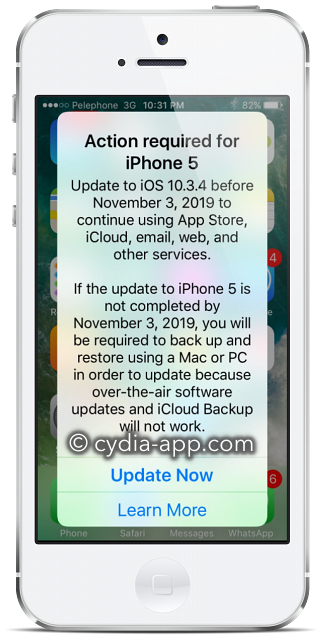 Active Firmwares:
At the time of writing, Apple has just one ( active firmware ) listed below. The only time that Apple will have two active firmware versions is for about a week after they release a new one; after that, the previous firmware is shut down.
Expired Firmwares:
These are the expired firmware versions:
iOS 10
iOS 10.0.1
iOS 10.0.2
iOS 10.0.3
iOS 10.1
iOS 10.1.1
iOS 10.2
iOS 10.2.1
iOS 10.3
iOS 10.3.1
iOS 10.3.2
iOS 10.3.3
If you were to try installing any of these by downgrading, you would get an iTunes Error 3194 or a message telling you that your "device isn't eligible for the build" – don't worry, because we'll give you full details on how to do this later on.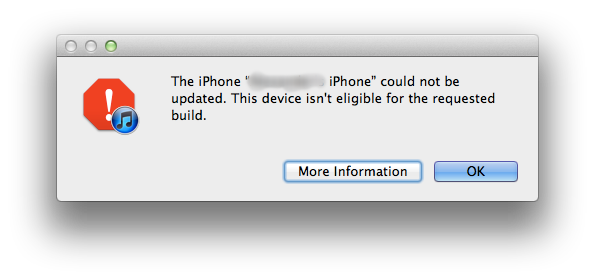 How to Install iOS 10 Firmware:
Check that you have the most up to date version of iTunes on your computer:
Launch iTunes
Click Help
Click Check for Updates
Follow the on-screen instructions to update if necessary
Next, back your data up, in case anything goes wrong. Use iTunes, iCloud, or both.
Lastly, disable your passcode, Touch ID if enabled, and Find my iPhone/iPad, just while you update.
Method 1: OTA (Over the Air)
This is the smallest and fastest download but should not be used if you are going to jailbreak your device
Go to your Settings app and tap General
Tap Software Update and wait
When the update is found, tap Download > Install
When the update is done, your iPhone or iPad reboots, and the Hello screen will appear.
Method 2: iTunes
Connect your computer and device together
Open iTunes and, if needed, click the summary for your device (only if more than one device registered.
Click on Update > Install
Wait; iTunes will now update your iPhone or iPad to iOS 10
When it reboots onto the Hello screen, the update is complete.
Onto the last method
Method 3: iTunes with IPSW
Click on the correct ISPW link for your device
Connect your device and computer
Open iTunes and, if you have two or more devices, click on the right summary
Hold down the ALT or SHIFT key on your keyboard and click Restore in iTunes
Find the IPSW on your system and click on it
Click Install and wait while iTunes updates your iPhone or iPad
When you see the Hello screen on your device, the update has been successful.
iOS 10.3.4 IPSW Links:
iOS 10.3.3 IPSW Links:
How to Downgrade:
If you do want to go back to an earlier iOS version, it is quite simple to do. Just click on the link below to find all the details:
Go ahead and download iOS 10 and tell us if you run into any problems. Follow us on Facebook for more iOS update news.