iOS 7 is a massive change from previous firmware versions, with loads of great features and plenty of the all-important bug fixes and security updates, not to mention the improvements. This page is all about how to download iOS 7 through iOS 7.1.2.

Active iOS 7 Firmware:
Expired Firmware:
iOS 7
iOS 7.0.1
iOS 7.0.2
iOS 7.0.3
iOS 7.0.4
iOS 7.0.5
iOS 7.0.6
iOS 7.1
iOS 7.1.1
Should you try to downgrade your device to one of the above firmware versions, a message would load telling you that the device isn't supported or Error 3194. Read on because we'll be telling you how you can downgrade safely later on.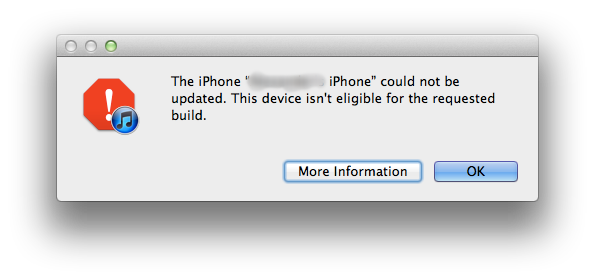 Ready?
Then let's dive in
How To Install iOS 7.1.2 Update:
iOS 7 can be downloaded in one of three ways; if you do intend to jailbreak your device in the near future though, do avoid method 1 – the OTA method – as Cydia isn't compatible with it.
Before we jump in
Make sure that your computer has the most up to date version of iTunes on it:
Launch iTunes and click on Help from the menu bar
Click Check for Updates
Wait; if there is an update, iTunes will direct you on installing it
Now we can start
Method 1: OTA (Over The Air)
As mentioned, this is NOT compatible with any jailbreak but it is the smallest and fastest update method:
Open iOS Settings
Tap General>Software Update
Make sure your internet connection is working and wait
When the update is found, tap on Install and let your device update
It will reboot when done
Method 2: iTunes
Connect your iPhone or iPad to your PC or Mac
Launch iTunes and, if you have two or more registered devices, click the Summary for the one you connected
Click the Update button and wait
When iTunes is done updating, your device will reboot to the new iOS version
And finally
Method 3: iTunes with IPSW
This is the most common method for those who want to jailbreak:
Download the IPSW file for your device (see below)
Launch iTunes and connect your iPhone or iPad
Click your device summary (only if more than one device is registered)
Now press the SHIFT (Windows) or ALT (Mac) key on the keyboard and click Restore at the same time
Locate your IPSW file and click it
Click Install and wait; when iTunes is done updating, your iPhone or iPad will reboot
It's not difficult to do
iOS 7.1.2 IPSW Links:
Pick the IPSW that matches your device and the iOS 7 version you are running:
We're not done yet
How to Downgrade iPhone:
If you wanted to downgrade your device to an earlier iOS version, you could only do it in one way, and you can find out what that is by clicking the link below:
 How to Jailbreak iOS 7:
Jailbreaking iOS 7 is simple when you use the Pangu jailbreak tool. Click the link to find out how to download Cydia on your device and download Pangu for iOS 7 using the Mac or Windows links.
That's all, folks
Don't forget to let us know how you get on and follow this page on Facebook for all the latest updates