iOS 8 is being touted as the turning point in iOS versions, offering more features than ever before and much stricter security. And that's not taking into account all the improvements and enhancements across the board. Downloading it is so simple, and there are three methods.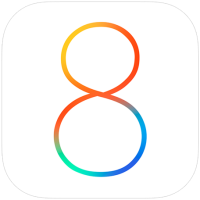 Keep reading to find out how.
Active iOS 8 Firmware:
Apple is actively supporting these firmware versions right now:
Expired Firmwares:
The expired firmware versions are:
iOS 8
iOS 8.0.1
iOS 8.0.2
iOS 8.1
iOS 8.1.1
iOS 8.1.2
iOS 8.1.3
iOS 8.2
iOS 8.3
iOS 8.4
If you try downgrading your iPad or iPhone to one of the above-expired versions, an iTunes Error 3194 will happen, telling you that your "Device is not eligible for the requested build". Later, we'll tell you how you can get back to one of these versions very easily.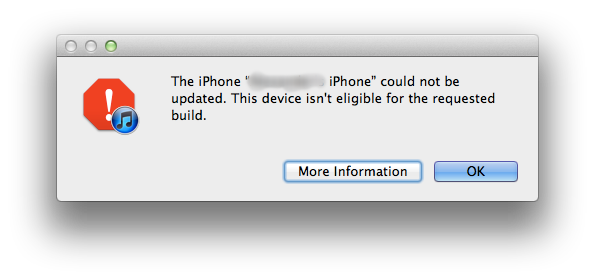 Let's dive in
How to Download iOS 8:
As always, there are three ways to install iOS 8 on your device, but before you even think about it, there's a couple of things you need to do, update iTunes to the latest version:
Launch iTunes on your computer
Click on Help > Check for Updates
iTunes will now see if there is an update and if there is, will guide you in how to install it
Second, please make sure you have backed up all your data using iTunes and/or iCloud.
Last, you need to disable a couple of features on your device. Don't worry; they can be enabled again after the update:
Your passcode
Touch ID if enabled
Find My iPhone/iPad
Let's get started:
Method 1: OTA ( Over the Air )
This is the quickest way to update your device but, if you are intending to jailbreak, don't use it – choose one of the other versions instead:
Open your iOS Settings app
Tap on General and then Software Update
Wait until the update has been found and then tap Download
Tap on Install and leave your device – it will reboot to the Hello screen when it's done
Video : Above steps explained in video
Method 2: iTunes
This is one of the recommended methods if you are going to jailbreak:
Plug your device into your PC or Mac
Open iTunes if it doesn't open automatically
Click the device summary of the connected device ( if you have more than one registered device )
Click on Update > Install
When your iPhone or iPad reboots to the Hello screen, the update is finished
Wait, there's more
Method 3: iTunes with iOS 8 IPSW
Download the IPSW ( see below ) that corresponds to your device
Connect your iPhone or iPad into your computer and open iTunes
Click the summary for the connected device
Press down the ALT (Mac) or SHIFT (Windows) on your keyboard and, at the same time, click on Restore on the iTunes window
Find the IPSW you downloaded and click it
Click on Install and leave your device – it will reboot when the update is done
It's that simple
iOS 8.4.1 IPSW Links :
 We're not done yet
Downgrade Your iPhone:
If there is an earlier iOS 8 versions that you want to downgrade to for any reason, there is a way of doing it – check out the guide linked below:
How to Jailbreak iOS 8:

Check out the page linked below where we keep you up to date with all the latest iOS 8 jailbreak news and utilities, along with guides on how to install them:
And we're finished
Update your iPhone or iPad to iOS 8, tell us how you get on with it and follow us on Facebook for all the latest updates.