A VPN or Virtual Private Network is a piece of technology that allows you to connect securely to the internet, providing protection for your data and privacy by allowing you to be anonymous and appear to be browsing the net from anywhere you want to be.

When your computer is connected to a VPN, you get a much higher level of security and privacy because all your internet traffic goes through a secure connection. Your computer will act like it is on the same network as your chosen VPN, allowing you access to services you may not otherwise have. These are beneficial for those using public Wi-Fi as all data is fully encrypted through a secure connection and is very simple to use.
What is a Mobile VPN?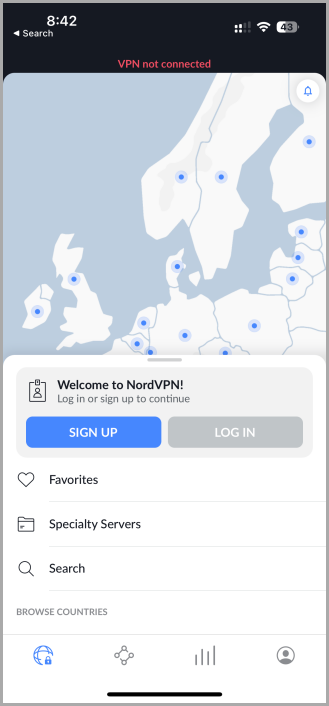 A traditional VPN will be slow for mobile devices, so a VPN designed specifically for mobile devices is the best option. Mobile devices are notorious for not being as secure as a computer, and mobile VPN increases that security, providing users with access to software and network resources through their mobile and Wi-Fi networks. A mobile VPN is designed to offer a fully optimized user experience with seamless network switching. Because it is smaller than a standard VPN, it takes less processing power to run, allowing apps to run faster. Mobile VPNs offer high privacy and eliminate many of the support problems that users find with wireless connections. With more and more people using mobile devices, a mobile VPN is an essential tool, allowing fully protected and invisible access to the internet.
Who needs a VPN?

If you use a computer, laptop, tablet, or smartphone to access the internet, then you need a VPN. These are especially useful for mobile app installers like Altstore, where users because they hide their location and identity so your mobile platform provider cannot detect where and how you install your apps and software. Your mobile security is boosted, and your data and identity are encrypted and made anonymous. Hackers cannot see what you are accessing, stopping them from stealing your private data, including passwords, credit cards, and bank account details.
Using a VPN to access Country-Specific Content:

Forbidden treasures are those services that you can only access from a specific country or device or that are restricted by a mobile platform. Some of these treasures include external apps like Netflix, Amazon Prime Video, and many others, which both iOS and Android users can use. These two platforms restrict your access to these installers; with a VPN, you can do this without detection, which means you can use these installers without any trouble. Choose a VPN with a unique IP address because traffic through these cannot be blocked easily.
If you have any other questions you want answered, drop us a line in the comments box below.